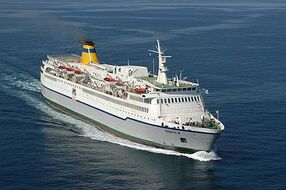 The Egnatia III was a car and passenger ferry that was operated by Algerie Ferries. She was built in 1974 by Titovo Brodogradiliste, Yugoslavia for
Stena Line
and was named as the Stena Scandinavica. In 1978, she was sold to
Irish Ferries
and was renamed as the St Killian but in 1982, she was lengthened and was renamed as the St Killian II. She was bought by a Greek company and was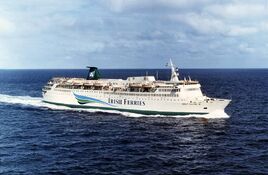 named as the Medina Star, but the service didn't work and she was laid up until in 1998 until 2002. She was then bought by Hellenic Mediterranean Lines (HML) and Algerie Ferries where she was renamed Egnatia III. She was again laid up in 2005 until 2007 where she was scrapped in Alang, India.
Ad blocker interference detected!
Wikia is a free-to-use site that makes money from advertising. We have a modified experience for viewers using ad blockers

Wikia is not accessible if you've made further modifications. Remove the custom ad blocker rule(s) and the page will load as expected.