This page has a plan for some decks in FerryFun! Click Here to view it.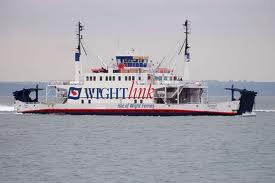 The Cenwulf was one of three 'C Class' roro ferries owned by the ferry company Wightlink. She was built in 1973 by Robb Caledon Shipbuilders Ltd in Scotland for the former ferry company Sealink and replaced the former ferry Lymington, built in 1936. She used to operate on the Lymington-Yarmouth route, until the newer 'Wight Class' ferries were brought into service. She had two sister ships, the Cenred and the Caedmon. The Cenwulf was scrapped along with her sister ships in March 2010. She was named after the Saxon king, Coenwulf of Mercia. Her port of registry was Portsmouth, United Kingdom.
Ad blocker interference detected!
Wikia is a free-to-use site that makes money from advertising. We have a modified experience for viewers using ad blockers

Wikia is not accessible if you've made further modifications. Remove the custom ad blocker rule(s) and the page will load as expected.