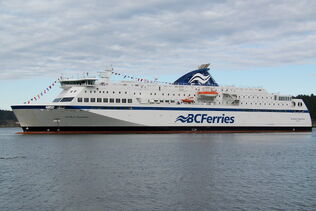 The Northern Expedition is a roro ferry owned and operated by the Canadian ferry company, BC Ferries. She is the flagship of the BC Ferries vessels that operate in the north of British Columbia, along with the Northern Adventure. She was built in 2009 by Flensburger Schiffbau-Gesellenschaft, Germany as a replacement for the Queen of Prince Rupert. She was placed on the Inside Passage route, linking Prince Rupert with Port Hardy. She joined the recently purchased Northern Adventure and began service in May 2009.
Ad blocker interference detected!
Wikia is a free-to-use site that makes money from advertising. We have a modified experience for viewers using ad blockers

Wikia is not accessible if you've made further modifications. Remove the custom ad blocker rule(s) and the page will load as expected.