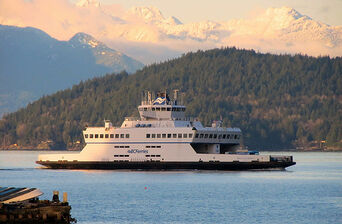 The Queen of Capilano is the first of the three Intermediate Class ferries built for the Canadian ferry company,
BC Ferries
. She was built in 1991 by Vancouver Shipyards for the company. She was placed on the route linking Horseshoe Bay with Snug Cove. The vessel is prone to mechanical problems, due to a fault with her Right Angle Drive (RAD) propulsion. She has two other sister ships, the
Queen of Cumberland
and the
Island Sky
.
Ad blocker interference detected!
Wikia is a free-to-use site that makes money from advertising. We have a modified experience for viewers using ad blockers

Wikia is not accessible if you've made further modifications. Remove the custom ad blocker rule(s) and the page will load as expected.