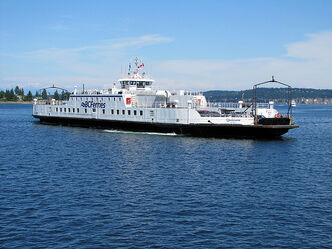 The Quinsam is the last of the two Q Class Ferries owned and operated by the Canadian ferry company,
BC Ferries
. She was built in 1982 by Vancouver Shipyards Limited, Vancouver, and began service with the company the same year. She has an older sister ship, the
Quinitsa
. She operates on the route that links Nanaimo Harbour with the entrance to the Northumberland Channel.