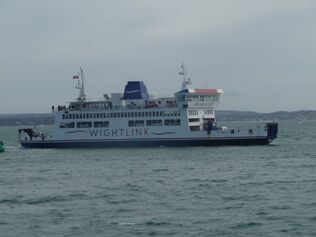 The St Cecilia is a passenger ferry that is currently owned by the ferry company Wightlink. She was built in March 1987 by Cochrane Shipbuilders Ltd. She currently operates on the Fishbourne to Portsmouth route. There are currently plans to lengthen the ship by 12 metres, to extend capacity. In 2001 she appeared as a fictional Norselink ferry in a Gérard Depardieu film.
Ad blocker interference detected!
Wikia is a free-to-use site that makes money from advertising. We have a modified experience for viewers using ad blockers

Wikia is not accessible if you've made further modifications. Remove the custom ad blocker rule(s) and the page will load as expected.