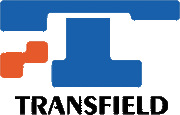 Transfield Services is an Australian company that operates ferries in Brisbane, Australia, and also the Hokianga ferry MV Kohu Ra Tuarua in New Zealand. In July 2011 they have made a bid to take over ferry services in Sydney, Australia.
Outside of ferries, the company also deals with resources and energy (e.g., mining and power generation) and infrastructure (e.g., roading, rail and electricity distribution).
Ad blocker interference detected!
Wikia is a free-to-use site that makes money from advertising. We have a modified experience for viewers using ad blockers

Wikia is not accessible if you've made further modifications. Remove the custom ad blocker rule(s) and the page will load as expected.